News
---
July 13 2017
LAUNCH OF ANDROID AND IOS MOBILE APPS OF ANJAPPAR IRVING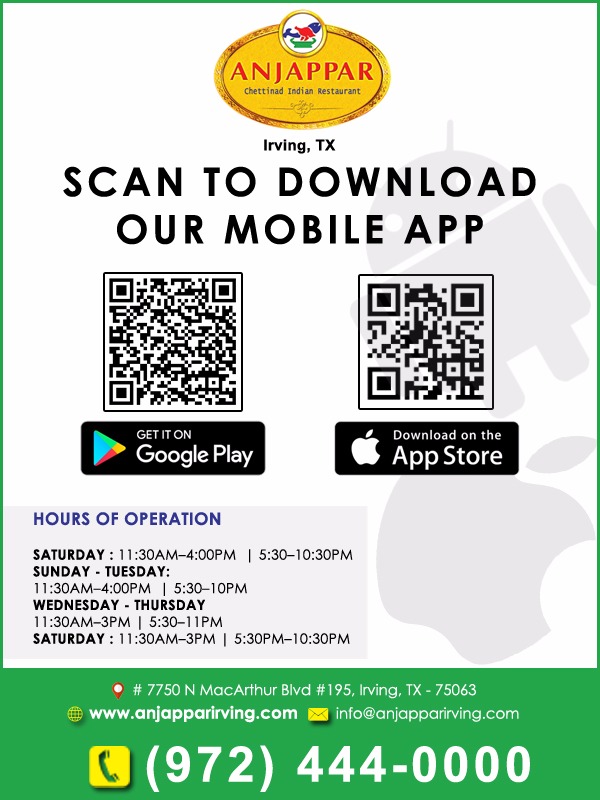 We are excited to announce the launch of Android and iOS mobile apps for Anjappar Chettinadu, an Indian Cuisine Restaurant in Irving, TX.
Download the apps by scanning the QR Code in the image on the left (or) download by clicking the links below.
SKIP THE LINES AND ORDER USING THE MOBILE APP
Downloads:
#BistroStack #Indian Restaurant #Anjappar Irving #MobileApps #Andriod #IOS
---
February 4 2016
LIFE AGAIN WORLD WIDE CAMPAIGN LAUNCH - DALLAS, TEXAS
Come join hands and support the good cause of Life Gain Foundation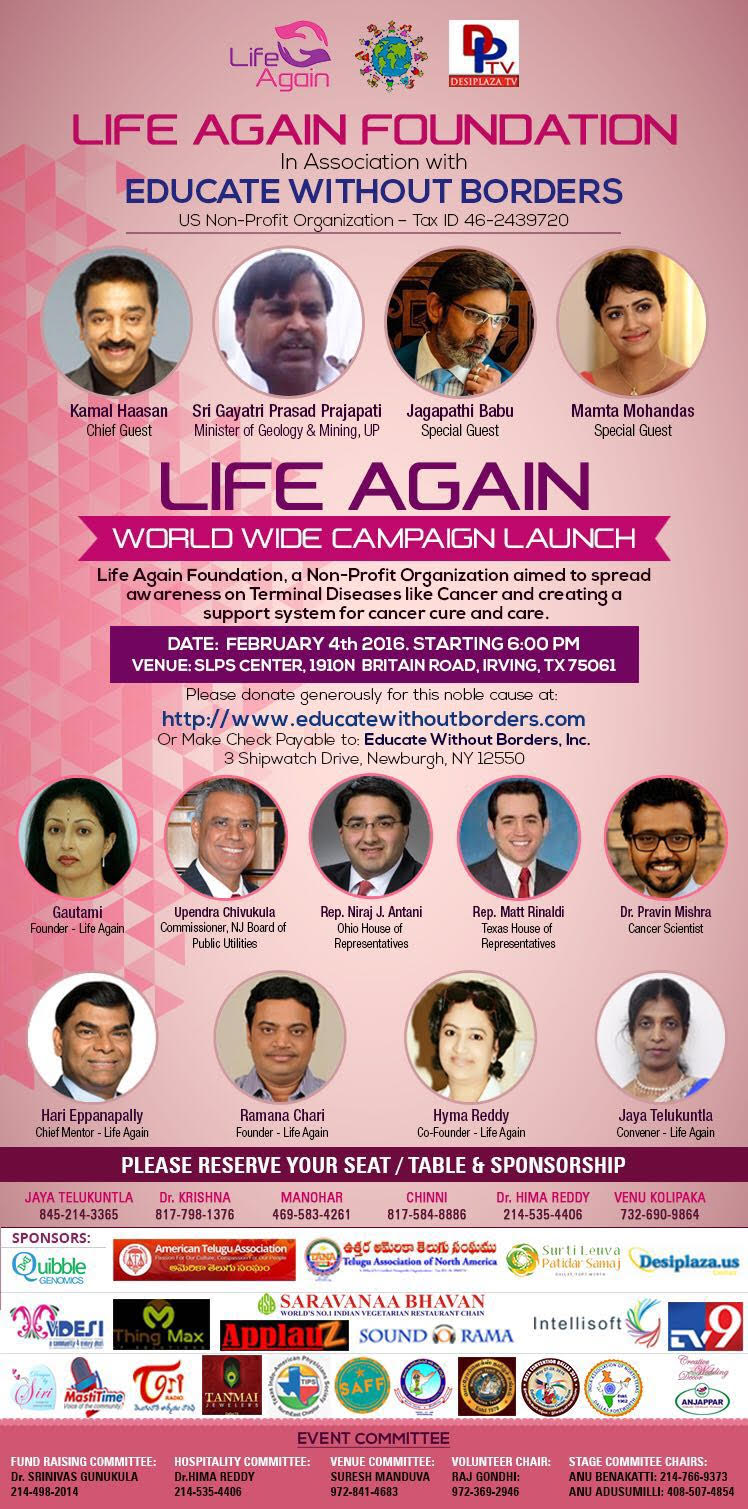 Check out the pledge from Padma Shri Kamal Haasan
https://www.youtube.com/watch?v=EuBuvVcI1UI
---
April 9 2014
GRAND OPENING IRVING, TX APRIL 9TH !!!
Delight your culinary senses with exotic indian dishes of famed chettiars crafted for your craving.
---